A lipogram is a composition where the writer omits a particular letter of the alphabet. The goal of this month's challenge is to help writers expand their vocabulary and vary their sentence types. Lipograms allow the writer to do that. Because most of the writers in the club weren't prepared to write a full piece without a vowel, the club settled on one of the more commonly used consonants , in this case, the letter 's'. We hope you enjoy the responses to this challenge.

Contents:
​The Right Partner by Mary Davis
​Luperca's Lipogram by Kyndall Douglas
Leverage-filled Lipogram by Gabrielle Ladun
​Why a Bird Will Migrate by Gabrielle Tibbetts
Powered by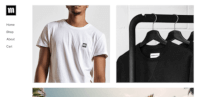 Create your own unique website with customizable templates.