Kyndall "Luperca" Douglas

Throughout my life I have struggled,
This is very plain to see,
Which is why it is so hard to express out loud,
Just what you all mean to me,

I've spent so long on what to say,
So long alone with my thinking,
But what I never realized then,
Is that I already had what I had been seeking,

No matter our many differences,
And whatever we have been through,
In my heart there are only three words,
Know that forever and always: I Love You.



Merry Christmas to you and yours!

Powered by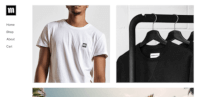 Create your own unique website with customizable templates.